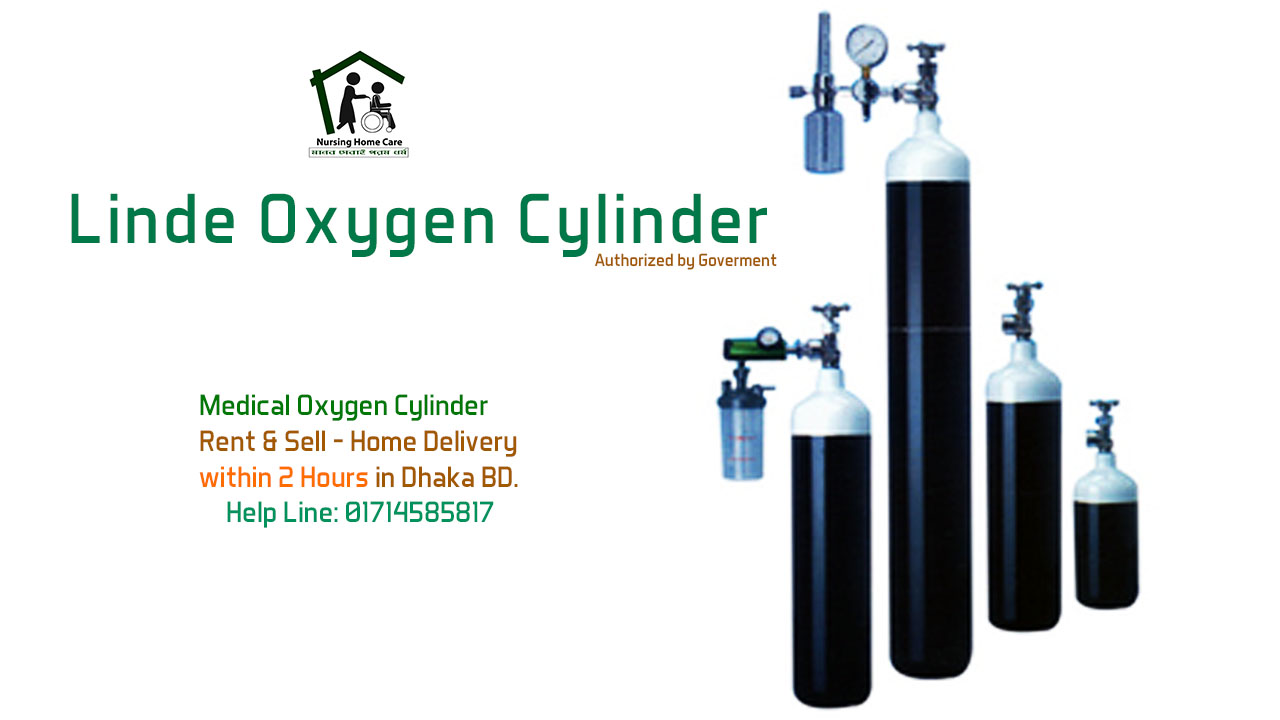 Medical Oxygen Cylinder Rent & Sell – Home Delivery within 2 Hours in Dhaka BD.
Hello! We are Nursing Home Care. We provide emergency medical oxygen cylinder rent and sell home service within 2 hours in Dhaka Bangladesh (any time, any ware, any places in bd). We have a strong support team for delivering oxygen cylinder home service. "We believe in quality service".
Please Contact Us and Take Quality Service.
Contact Us: 
Support Team-

01719661366
HelpLine-

01714585817
Medical Oxygen Services:
We provide "Linde" high-quality medical oxygen in easy-to-use cylinders.
Medical Oxygen Cylinder Details:
Cylinder Capacity: 2,000 liters
One cylinder can be used for 12 hours continuously at 2 liters/minute.
Buying and Rental Options:
• Option One: Purchase
Complete Oxytherapy Set: 12000 Taka only.
Now – 26,000 Taka. (Only for Online Client) 
• Option Two: Rental
Monthly Rental: Tk. 6,000
No Security Deposit.
Requirements and Procedure
Documents Required:
Doctor's Prescription
Copy of National ID/Passport/Driving License
Procedure
Linde Bangladesh medical oxygen sales and rental facility are available at the Basundhara beside Apollo hospital.
Our Security Attendants are specially trained and assigned for giving prompt service to the individual Medical Oxygen customers at Tejgaon Sales Centre Gate.
Once the customer enters the sales center, security will receive the empty cylinder(s) at the gatehouse and raise the colored gate entry slip (priority service), and handed over to the customer for raising an invoice.
The customer will go to the Sales counter with the colored gate entry slip and CSA will serve the customer on a priority basis.
The security Attendant will provide a full cylinder to the customer against the invoice.
The estimated time needed to serve each customer is five-seven minutes.
Leaflets in Bengali/English are available at Gate House and the customer service counter for further reference.
Contact Details:
For further queries, please contact 01719661366,
Nursing Home Care Help Line: 01714585817