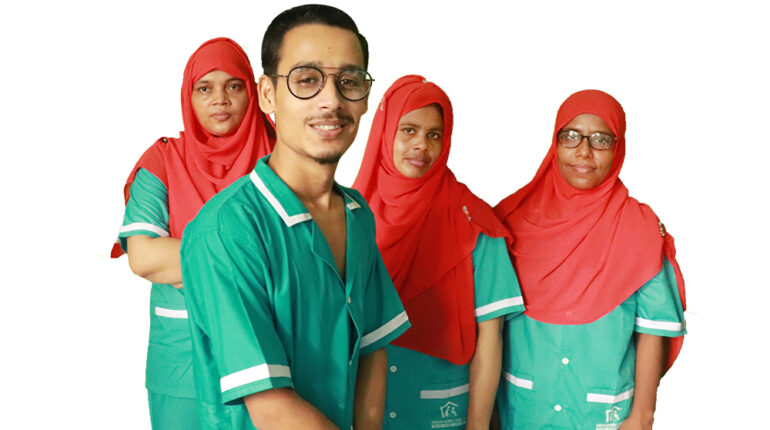 Nursing profession and service. As a physician's assistant, a nurse works in the medical care, health examination, and care of a patient. For those who want to go into the service profession, nursing can be an interesting profession. There is a huge demand for nurses in every government and private clinic in the country. The government's services directorate employs a large number of nurses each year. Along with honors, there are attractive earning opportunities in this profession.
A nurse at a glance
General Designation: Nurse
Category: Health & Medical Services
Type of organization: government, private, a private firm
Career type: full-time, part-time
Level: Entry, Mid
Experience limit at the entry-level: 0 – 2 years
The possible average salary at the entry-level: ৳ 7,000 – ৳ 14,000
Possible age limit at the entry-level: 20 – 25 years
Key Skills: To provide medical services to the patient properly as per the doctor's advice, to know the initial use of the equipment used for treatment
Special Skills: Having service mentality, patience, deep focus, communication skills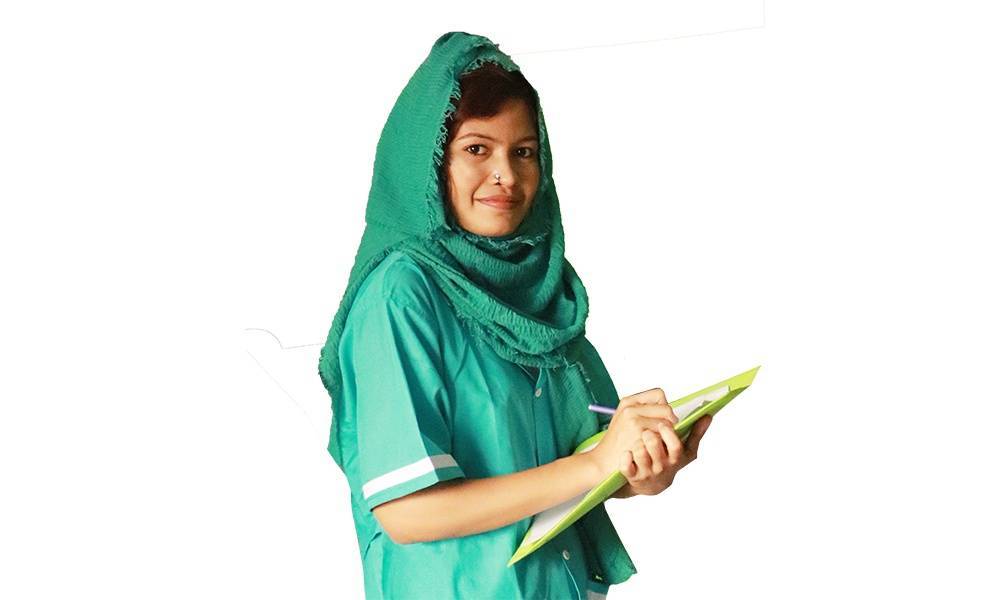 Where does a nurse work?
In government hospitals and health centers;
In private hospitals and health centers;
In the medical department of law enforcement and the military;
At the private clinic.
Depending on the field of work and experience you will have the opportunity to work as an Assistant Nurse, Staff Nurse, OT Sister or Nursing Supervisor. In addition, many are employed as instructors or demonstrators in charge of nursing colleges. In addition, you can work as a Project Officer, Assistant Director in the Department of Nursing.
What kind of work does a nurse do?
Perform patient health checks (such as measuring blood pressure) as advised by a doctor;
Feeding the patient properly according to the doctor's advice;
Regularly informing the doctor about the progress or deterioration of the patient's health;
Prepare OT (Operation Theater) with necessary equipment before operation;
Taking the patient to the operating table;
Assisting the physician during surgery;
Taking responsibility for the overall care of the patient.
What kind of qualifications does a nurse need to have?
Educational Qualifications: Anyone who has completed a Diploma in Nursing or BSc in Nursing course from any government or private nursing college or nursing institute approved by Bangladesh Nursing Council can apply for the post of Nursing. The nurses were later made more skilled through specialized training at the institution.
What kind of skills and knowledge does a nurse need to have?
Nursing profession and service
Know the details of the patient's health examination;
Be able to use common instruments used in health examinations (such as blood pressure measuring instruments or sphygmomanometers);
Properly understand the doctor's prescription and advice and care for the patient accordingly;
Listening carefully to the patient's problems and informing the doctor;
Be able to make regular reports on the progress and deterioration of the patient's health;
To have knowledge about the equipment of the operation theater and to assist the doctor if necessary.
Where to study nursing?
You can study nursing in nursing colleges and institutes under the Directorate of Services. The three-year Diploma in Nursing Science and Midwifery and Diploma in Midwifery and four-year Bachelor of Science in nursing courses are taught in 6 government and 21 private nursing colleges and 43 government nursing and 60 private institutes across the country.
Some private universities offer a diploma in nursing. There are also one-year courses on various subjects including Orthopedics, Psychiatry, Pediatrics, CCU, ICU and Cardiac Nursing.
Every student of Nursing has to take part in the examination organized by the Bangladesh Nursing Council after completing six months internship at the end of the course. You will be able to take up nursing as a profession only if you register to bypass it.
What is the monthly income of a nurse?
If a Nursing professional and service joins a government hospital as an assistant nurse or OT sister at the beginning of her career, she gets a monthly salary of ৳8,000 –  ৳18,000 according to the government payscale 2015.
Nursing profession and service Private clinics typically start at ৳ 14,000 a month. However, the income may be less depending on the organization.
What can a nurse's career look like?
The number of nurses in our country is still less than the need. So it is possible to get a job in a relatively short time after registering as a nurse.
The demand for skilled and experienced nurses is also increasing abroad. Bangladeshi nurses are also working in the Middle East, Australia, and Canada with a good reputation. This promising profession has a life of financial prosperity and dignity.
Experience and specialized technical skills required to be promoted from nurse to senior staff nurse and superintendent or instructor of nursing training college. Nurses can also go to higher positions in the government's services directorate. In this service-oriented profession, you can also achieve social status and good income opportunities.
Learn More Nursing profession and service  and About us: