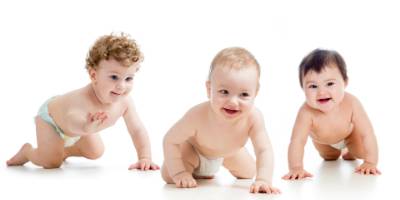 If you are a new parent, then you need to read this. I know life with a newborn can be both joyful and stressful at the same time. If a new parent doesn't have the necessary assistance, the first few weeks at home with a baby crying can be difficult, frantic, and even harmful to her emotional well-being. Several first parents may be unsure of how to plan feedings, assist their infant sleep through the night, or even diaper their child.
Hiring a professional nurse for newborn babies to assist, makes complete sense in these situations.
Why is it important to provide quality treatment and care for newborns?
The very first hour after birth has a significant impact on a newborn's survival, future health, and well-being. At this time, healthcare practitioners play a critical role. During this time, the care they offer is vital in preventing problems and ensuring survival. To ensure adequate care of their newly born infant, all mothers require assistance, support, and counsel in the first few days after delivery.
According to research, warmth, normal breathing, mother's milk, and infection prevention are the four essential needs of all infants at the time of birth (and for the first few weeks of life). These essential requirements show that a baby's survival is entirely reliant on her mother and other caretakers. As a result, it is critical to offer proper care to all neonates as soon as possible after birth. To reduce the risk of disease and maximize their growth and development, all newborns require fundamental newborn care. Many infant emergencies can also be avoided as a result of this treatment
Some Parenting tips for new parents
Some parenting tips might be helpful for new parents.
Do ask for help: Being a new parent can be overwhelming sometimes. It is important to keep in mind that hiring someone for your help to take care of the baby is completely fine.
Always remember your newborn is fragile: Newborn babies are very delicate, and their immune systems aren't that strong as well. You should always wash your hands properly before picking up the baby, as germs can easily attack a newborn.
Their head and neck are very fragile, you should be very careful when you pick up a baby for the first time. Hiring a nurse sometimes can make it easy, as they have special knowledge on how to hold a newborn baby properly.
Make an effort to interact with your newborn: Bonding with a newborn baby is very important for its emotional, social, and physical growth.
Importance of a nurse for a newborn baby
After the delivery of a child, it becomes a challenge for the new mother to adjust to everyday life. It is important to take care of the baby and as well of yourself. You may have sleepless nights since a baby has to be fed and changed frequently. It can be aggravating and exhausting.
Hiring a baby nurse can help the new parents in lots of ways. Firstly, it will help you to sleep properly which is a necessity. It becomes very hectic for both the mother and the father after the birth of the new baby. A baby nurse can help you take some quality rest.
Sometimes, new parents have no prior experience with how to take care of newborn babies. In times like this hiring a baby nurse can help, as a nurse has special professional training on how to handle delicate newborn babies.
A few parents have multiple children which can sometimes make it difficult to take care of all the children together. In such cases, a baby nurse helps you to go through this easily. A baby nurse can help you take care of your new one, while you can still focus on your older children. Studies have shown that the birth of a new sibling can cause sibling rivalry. So, it is very important that you do not ignore your older children, and give them adequate attention.
A baby nurse can also help you with a child who has special needs. The nurse can be a lifesaver in these situations. They can help you with all the special care that a baby needs.
Often having a newborn baby can be tough for both the mother and the father, new parents should spend quality time together in order to keep their relationship smooth. It is important for both their physical and mental well-being. Hiring a nurse can give you some free time where you can spend it with your partner, in this way it will help you to keep your relationship with your partner as it was before.
What Imran Home Care aims to solve
In Bangladesh, the infant mortality rate is almost 24 deaths per thousand live births but in the United States, it is less than 5, which is far less than us. It doesn't matter where these newborn babies are dying or how many newborn babies are dying daily because every life matters regardless of their caste, creed, gender, and race. It is our duty to find out the main reason behind these infant deaths and make sure to save them and strengthen their families. Our organization Imran Home Care Pvt. Ltd. is a leading nursing home care service provider in Dhaka, Bangladesh where we are working every day to solve these issues by providing expert nursing services for newborn babies to prevent infant mortality by promoting healthcare. We have also introduced a separate and specialized Baby Care Home Service in Dhaka consisting of a number of expert and hardworking nurses.